Free Shipping On All U.S. Orders

Have a Question? Email us at info@TheSanaLife.com

Silky Hair, Glowing Skin, Beautiful Strong Nails & Gut Health

What can our Collagen and Greens do for you?
Get ready for your hair to grow faster and shine more than it ever has. With our unique collagen blend you are sure to see changes quick in not only length, but overall feel
Sana Life™ is fortified with amino acids which are naturally occurring in collagen. These amino acids help improve muscle recovery and repair while supporting a healthy metabolism.
Bolsters Immune System and Wellness
Sana Life™ uses Spectra™, a clinically proven fruits and greens blend with over 29 Fruits, Vegetables and Herbs which have been carefully selected to offer immune support, improved energy and optimal wellness. Think of it as a "True Super-food!"
Promotes Glowing, Radiating and Supple Skin
Aids in alleviating dry skin, reducing the appearance of fine lines and wrinkles and speeding up wound & scar healing
Sana Life's™ unique blend of Greens with Collagen ensures a healthy gut, maximum micro-nutrient absorption, and overall wellness. Sana is packed with 29 fruits, vegetables, and herbs... A True Superfood!.
Collagen, it makes up 75% of our skin and it's what helps keep it looking youthful, plump and supple. Sana collagen uses 5 different collagen sources to help give your skin, hair and nails a vibrant and healthy glow. Along with healthy hair, nails and skin, Sana Life's™ Collagen Peptides can help strengthen bones, improve lean muscle mass and improve skin elasticity.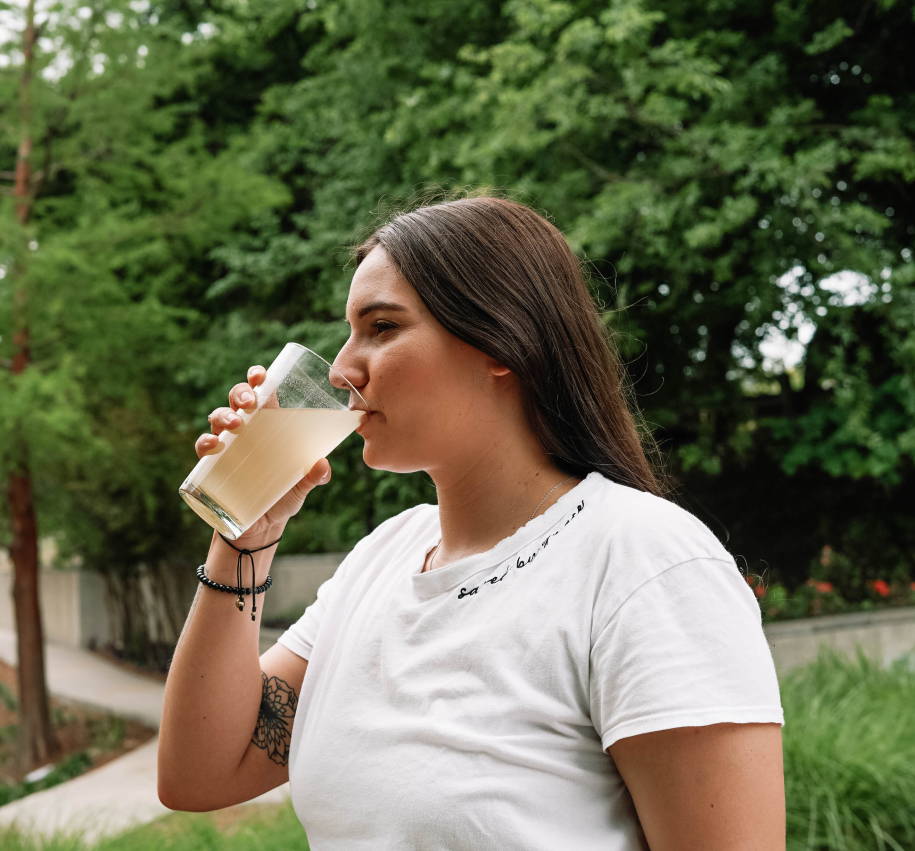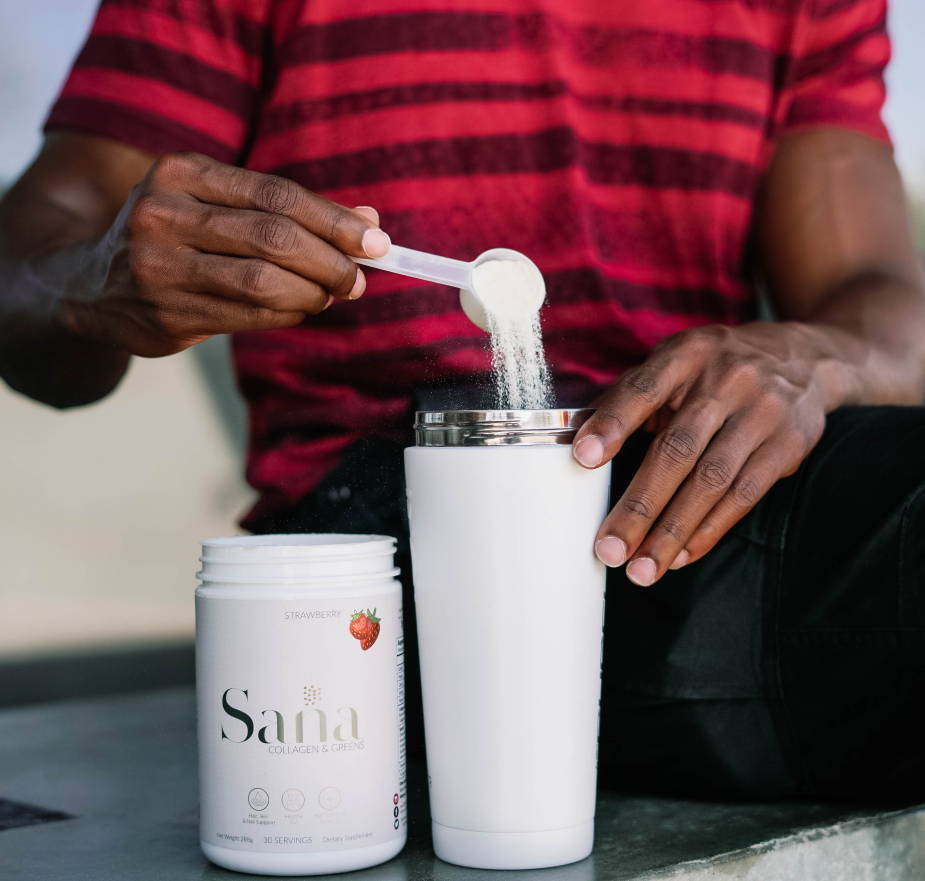 Fruits and Greens Benefits
Sana Life™ is loaded with over 29 natural fruits, greens and herbs in the form of Spectra™ a clinically studied and validated formula that has been shown to inhibit free radicals, enhance general health, bolster immunity, and give you a natural clean boost of energy. Sana Life™ combines this with multi-source collagen for a 2 pronged approach to health, wellness and beauty. Oh.. and did we mention it tastes absolutely delicious? Read our reviews to find out more!
Disclaimer: All statements on the Sana Life™ Site concerning all dietary supplements have not been verified by the Food and Drug Administration (FDA). These statements have not been evaluated by the Food and Drug Administration (FDA). These products are not intended to diagnose, treat, cure, or prevent any disease. Always consult your physician before beginning any diet, supplement, or exercise regime. All of Sana Life's™ products are encapsulated, bottled, and packaged within the USA. We manufacture all products in GMP Certified facilities. Sana Life uses only trustable sources to deliver a quality product.

Warnings: Consult your licensed physician prior to use, especially if you have or are at risk for high blood pressure, heart, kidney, thyroid, prostate or psychiatric disease, or any other medical condition. Consult your physician prior to use if you are using any other medications. Do not use if you are pregnant, nursing, or may become pregnant. Do not use more than the recommended dosage. Discontinue use and consult a physician if any adverse reactions occur. As with all supplements: Keep Out of Reach from children and animals.